The Origin of Din Tai Fung's Flour
Free of Benzoyl Peroxide (BPO) and Azodicarbonamide (ADA). Din Tai Fung's flour has passed SGS laboratory tests to meet food safety standards.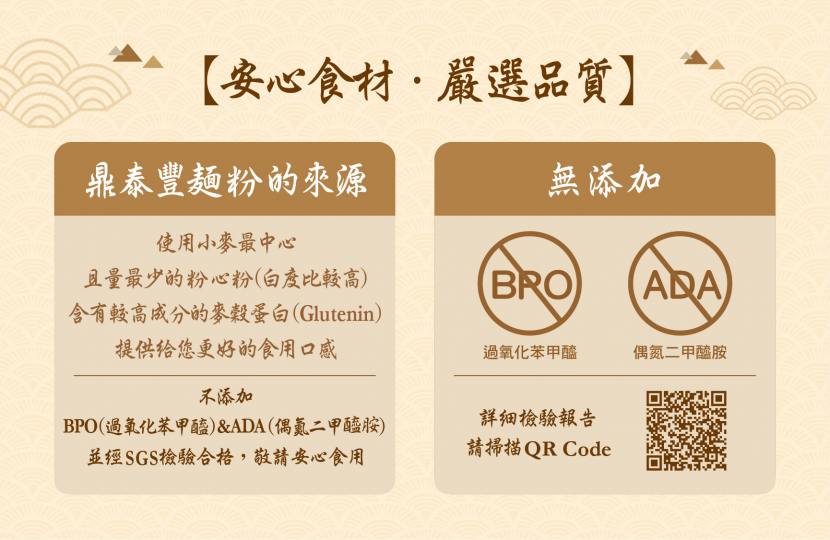 We use premium unbleached wheat flour milled from the innermost part of the endosperm which results in a higher content of glutenin (protein) and giving our dough its perfect chewy texture.
Flour Test Report:
https://reurl.cc/0xgnMA